MAIN VENUE:
Logues Lodge, Ballyvaughan, Co. Clare. (065-7077003)
(Please note that this is a change of venue from last year!!)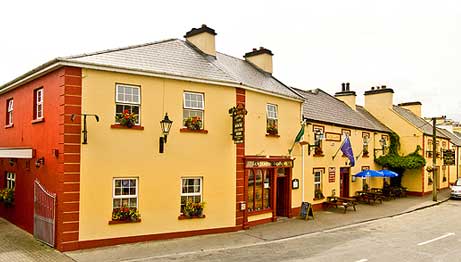 Parking is at the rear of the hotel and along the sea strand.
View Google Map

----------------------------------------------------------------------------------------------------------
SATURDAY LINEUP
10:00 AM
Mike Hinchey (IRL)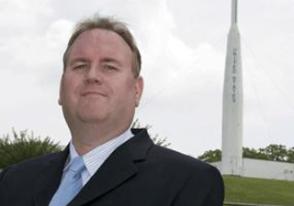 Director of NASA's software engineering lab.
He has been appointed as professor of software engineering
at University of Limerick (UL) and co-directs the nationwide Lero project.
Michael will talk about the development of Mars robotic
systems and future missions which will use them.
11:30 AM

Robin Scagell (UK)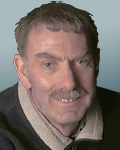 Astronomy author, Sky News contributor
Public Speaker & GalaxyPix website creator.
Robin will give an in-depth talk on observational astronomy.
LUNCH - 12:30 - 1:00 PM


2:00 PM
Thomas Bopp (USA)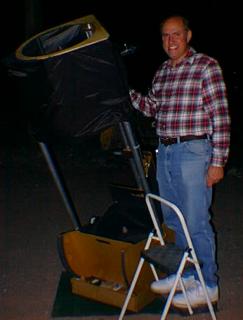 Co-discoverer of comet Hale-Bopp which blazed across the sky in 1997
Thomas will recount the fascinating story of his discovery accompanied
by a personal selection of images from the NASA archives
3:00 PM

Prize Draw (See Below for prizes!)
5:00PM

Evening meal, you must book this at hotel reception on the day yourself !
7:00PM

Frank Ryan Jr (Chairman, Shannonside Astronomy Club)
Night's Sky Talk at Caherconnell Fort
followed by Observing Session at Car park.Talk Location: Caherconnell Ring Fort, The Burren, Co. Clare.
8:00PM onwards
Observing
PLEASE NOTE THIS TALK AND OBSERVING AFTER IS WEATHER PERMITTING
Observing Location: Poulnabrone Dolmen Car Park.
If the weather is not good, we will abondon the observing
and go back to Logues Lodge where a Ceile band will be playing

View Larger Map

If you have your own scope or binoculars please bring them along.
There will be designated parking and areas for scopes.
Please follow our direction with regards to this for health & safety.
Click the thumbnails below for the layout.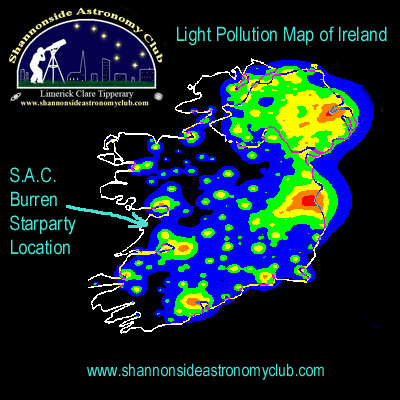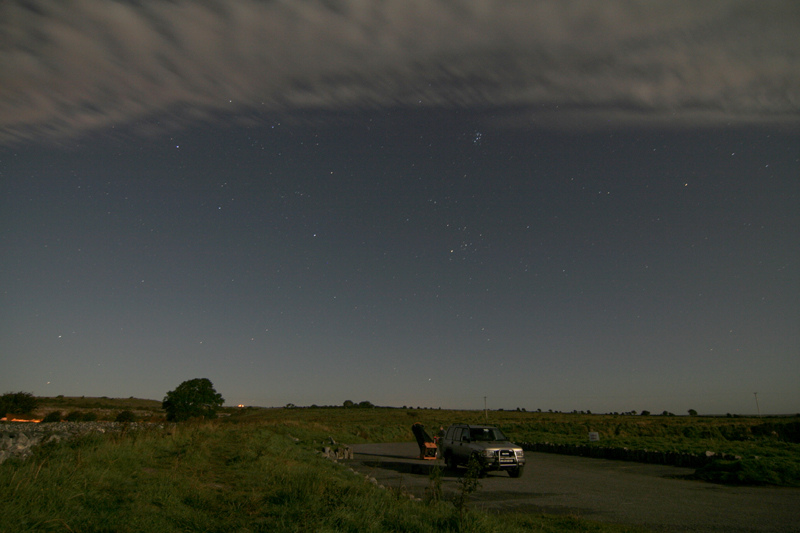 Observing site, lit up by a winter full moon.
If the weather is good on Friday evening/night, a number of club members will be
observing at the site so if you are in the area, please do drop in.
----------------------------------------------------------------------------------------------------------
Prize Draw
This year we have some mouth watering prizes up for grabs for our prize draw.
The winning ticket holders will get to choose one prize of their choice from whet's on offer,
so make sure you are in the room when the draw takes place!


Large scale print of comet Hale-Bopp
autographed by Thomas Bopp, co-discoverer.



One year subscription to The Sky at Night Magazine
have kindly sponsored A years subscription for our prize draw.
The magazine is an excellent companion for any budding or intermediate astronomer.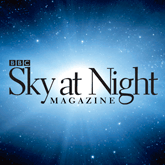 Ronchi Eyepiece
Well know in the astronomy community as one of the friendliest and most helpful
sellers, GERD NEUMANN JR has kindly offered an Ronchi eyepiece
This eyepiece is used for judging the quality of a telescopes mirror.


Red dot view finder
Ian King has kindly sponsored us a high quality red dot view finder.
Ian stocks and supplies a wide range of imaging products and also has many years experience
in the use of a wide variety of instrumentation and telescopes and will be delighted to assist and provide general advice.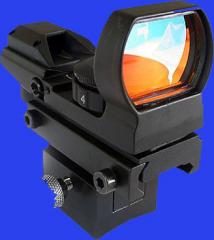 Binoculars
Telescope Services has very kindly sponsored us a set of binoculars.
Telescope Services is a widely known supplier of telescopes, binoculars and astronomy related accessories across Europe, and are always available to give advice on equipment requirements.