Currently we are planning to go observing on
FRIDAY 20th & SATURDAY 21th of October 2017
We will make a final call on 19th October, when we have a better idea of the weather.

Observing Location: Poulnabrone Dolmen Car Park.
GPS: 53.047077, -9.140397, Google maps link
If the weather is not good, we will abandon the observing
and go back to Logues Lodge in Ballyvaughan.
Before we begin observing with the telescopes, a quick open air talk will be done
to show what constellations, stars and planets are visible.
We'll also have a BBQ to set you for the long night of observing ahead!


If you have your own scope or binoculars please bring them along.
There will be designated parking and areas for scopes.
Please follow our direction with regards to this for health & safety.
Click the thumbnails below for the layout.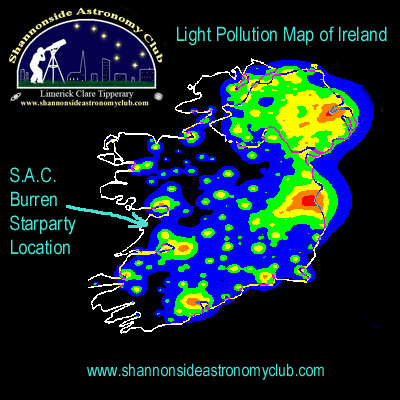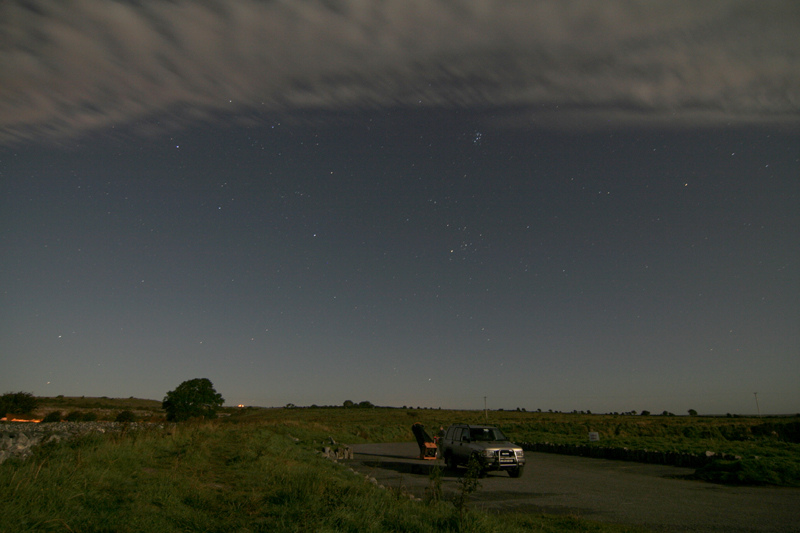 Observing site, lit up by a winter full moon.
CLICK HERE to see info on previous years starparties
CLICK HERE to see an announcement regarding the WSP